How did Britney's baby fracture skull?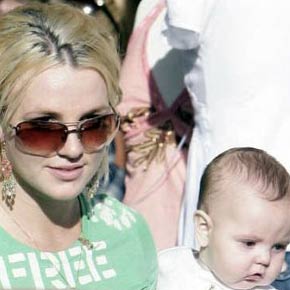 'Britney Spears has been quizzed by social services officials after her baby son suffered a fractured skull. The singer and husband Kevin Federline were questioned after doctors reported six-month-old Sean Preston was taken to the UCLA Medical Centre in Los Angeles with head injuries. The baby - who is believed to have been in the care of a nanny - had banged his head after falling from his highchair days before. Days later Britney - who sparked outrage when she was photographed driving with Sean on her knee earlier this year - noticed her son was sleepier than usual and took him to the clinic, where doctors told her his skull was fractured...'
More
/
She's under scrutiny!